Senyera 3.0? Details of Barcelona's fourth kit leaked
Fourth kits have become quite a common feature in modern-day football, with various clubs across Europe using the "special kits" to either convey a political message or portray the culture of the belonging region.
As leaked by Footy Headlines, Barcelona, too, are now set to receive a fourth kit for the upcoming 2022/23 campaign.
In partnership with Nike, they have designed a fourth kit which is going to be inspired by the Seneyera colours of yellow and red. It is set to be combined with blue, though the official design has not yet been leaked.
Barcelona have only received two Seneyera inspired kits in the last century by Nike. The first one came in the 2013/14 campaign, with red and yellow stripes on the front.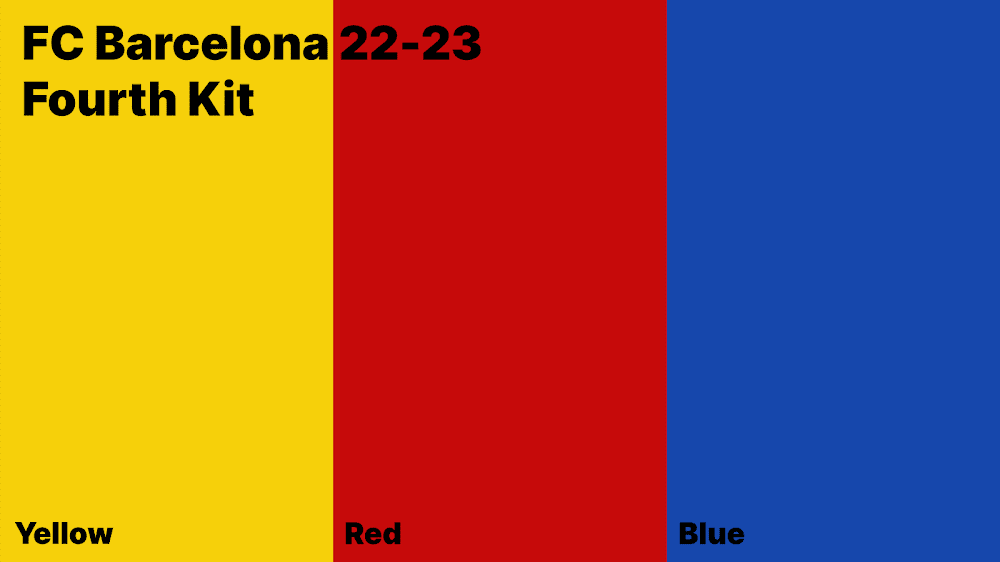 Nike followed it up with a re-design in the 2019/20 campaign, featuring a Seneyera inspired claw. The same kit has been used up until today, but it is set for another reboot in the new season.
Nike reportedly using three colours in the Seneyera kit might point to a new, more sophisticated look, thanks to the addition of blue. Barcelona have had red, yellow and blue kits since the 1970s, but fans will certainly be excited to witness the new design from Nike.
All three of Barcelona's kits for the next season have already been leaked, but the report suggests the new fourth kit might not be available until late 2022 or early 2023.
What did you think of this article?
Poor
Good
Excellent
Whoa... We're sorry! Thanks for the feedback.
Well, we will do our best to improve!
Thank you! Glad you liked it.